Welcome to KCB
KCB has offered tuition for the Chartered Governance Institute qualifications since 1986 and is now the leading provider in the UK.
We specialise solely on CGI qualifications and pride ourselves on our exam success rates and prize winners.
As experts, we guide students in how to tackle your examinations and maximise your chances for success.
We understand our students work and family commitments, so we provide flexible options that fit in with busy lives.
As a charity, our focus is on making a positive contribution in corporate governance, starting with your examination success.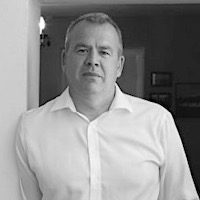 We look forward to supporting you in your CGI studies.
Neill McWilliams
CGI Programme Leader
Latest News
---

KCB has today launched its new website reflecting the range of exciting changes that KCB is making. The aim of the new website is to provide CGI students with information to support them in their studies and provide a simple online booking and payment system. The website is fully integrated with KCB's Learning Management System, […]

---

KCB has appointed Neill McWilliams, FCG to lead the organisation as it embarks on a new chapter in its development. Neill is already well known to many KCB students, as a lecturer with an infectious passion, helping many students to pass their examinations. Commenting on the appointment, Ian Pirie, KCB Founder, said "Neill has had […]

---

KCB is pleased to announce a change in its status to become a charity dedicated to the advancement of professionalism in corporate governance globally. The charitable foundation seeks to achieve this through Education and Research, providing the highest level of support for students qualifying for the CGI corporate governance qualifications and sponsoring individuals, organisations and academic institutions […]
Programmes